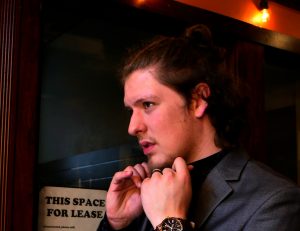 A Pacific Northwest native with a passion for entrepreneurship and digital media.
As a partner in BURD Media Advertising (burdmedia.com), I produce video content and design marketing material for our clients, generating cutting-edge campaigns on both social and traditional platforms.
In early 2018 I partnered with my Dad, Brian Beers, to manage marketing and brand development for his IT support company, Integrity IT Services. Together we aim to provide IT and computer support to all small businesses in the Olympia, Lacey, Tumwater area. With over 25 years of IT technology experience, and a passion for customer support and experience we believe that every business deserves to have functioning computers, no matter the size.
When I'm not working on making successful companies I find creative joy in directing my own films, producing stage plays and writing. I also love going on adventures with my amazing wife, Haley.