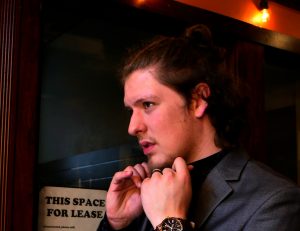 A Pacific Northwest native with a passion for entrepreneurship and digital media.
I offer consulting services for individuals and companies looking to increase their understanding and use of Social Media and digital marketing technology.
As a partner in BURD Media Advertising (burdmedia.com) I produce video content and design marketing material for our clients, generating cutting-edge campaigns on both social and traditional platforms.
When I'm not working on making successful companies I find creative joy in directing my own films, producing stage plays and writing. I also love going on adventures with my amazing wife, Haley.